University of Oklahoma Gaylord Family Memorial Stadium - South End Zone
This $125 million job required renovation and additions to upgrade team facilities and fan amenities at Owen Field. Encompassing 704,627 SF, the project includes new bowl seating for the south end zone, premium seating, coaches' offices, lounge and meeting areas, locker rooms and a sports medicine area. The restructured stadium also features two new fan plazas at the southeast and southwest corners, as well as a colossal video board–the second-largest amongst all college athletics facilities. This phase of work was a joint venture with Austin Commercial.
Flintco has completed over 8 phases of work at Gaylord Family Memorial Stadium from 2002, totaling more than $235 million | 80,000 Seats | 27 Suites | Expanded Offices & Athletic Center | New 2nd Level of Suites | Renovated Switzer Center | 9,000 SF Locker Room | Rehabilitation & Training Areas | 4,000 SF Meeting Room | SoonerVision Production Studio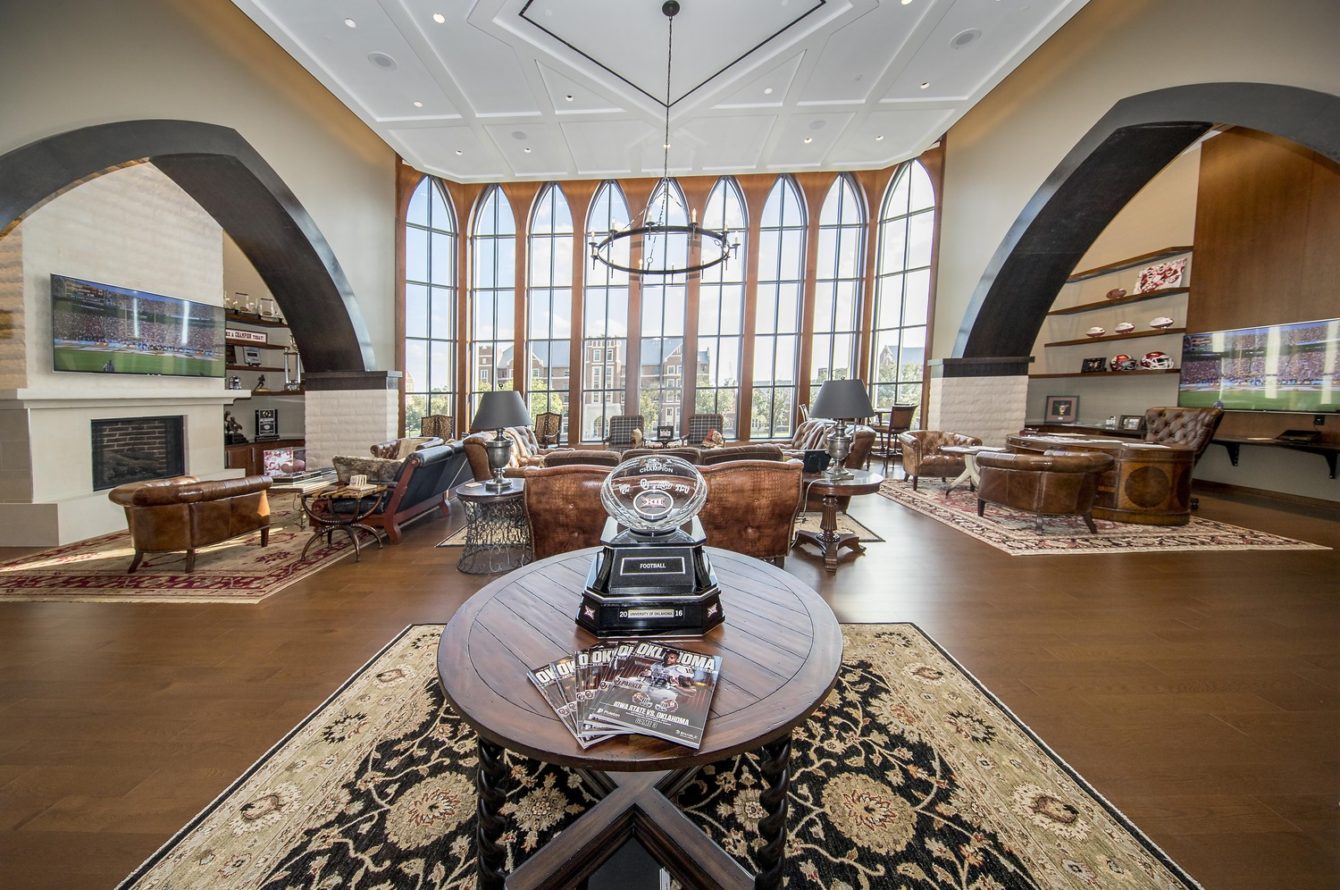 Details
Location
Norman, OK
Cost
$125,963,000
Size
704,627 SF
Completion
August 2017
Owner
University of Oklahoma Athletic Dept.
Architect
Populous
Role
Joint Venture
Delivery Method
CM - At Risk